A Funny Thing Happened on the Way to the Forum
Sondheim's joyous, musical romp through Rome has desperate lovers, scheming neighbors and secrets behind every toga.
Broadway's greatest farce is light, fast-paced, witty, irreverent and one of the funniest musicals ever written. A Funny Thing Happened on the Way to the Forum takes comedy back to its roots, combining situations from time-tested, 2000-year-old comedies of Roman playwright, Plautus, with the infectious energy of classic vaudeville.
A Funny Thing Happened on the Way to the Forum is a nonstop laughfest in which Pseudolus, a crafty slave, struggles to win the hand of a beautiful, but slow-witted, courtesan named Philia for his young master, Hero, in exchange for freedom. The plot twists and turns with cases of mistaken identity, slamming doors and a showgirl or two.
This unforgettable, hysterical musical allows a terrific ensemble of comedic actors to shine – "something for everyone, a comedy tonight!"
A FUNNY THING HAPPENED ON THE WAY TO THE FORUM is produced by special arrangement with Music Theatre International (MTI).
Directed by James McCrane
Music directed by Susan den Outer
Produced by Eileen Bronkovic and Natalie Taptykoff
Performances
April 11 to 17 (except Monday, April 15)
Thursday, April 11, at 7:30 p.m.
Friday, April 12, at 8:00 p.m.
Saturday, April 13, at 8:00 p.m.
Sunday, April 14, matinee at 2:00 p.m.
Tuesday, April 16, at 7:30 p.m.
Wednesday, April 17, at 7:30 p.m.
Single tickets on sale now!
$23 Rear Reserved*
$26 Front Reserved*
$38 Row I (extra legroom)
*Save $2 per ticket for groups of 10+
Buy tickets 2 ways:
Online or by phone at 1-800-838-3006 with a credit card. 
At the Newtown Theatre box office by credit card, personal check or cash, beginning one hour before curtain on performance dates.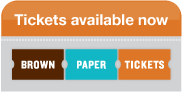 For information, call 215-860-7058 or e-mail tickets@newtownartscompany.com.